INTRODUCING! Singles: Product Manager
This company could change the world as we know it after Covid-19. It's going to be a great ride working there!
The Team is Growing!
The newsletter is going amazing!
We're growing pretty fast and want to keep up the quality and the quantity.
You see we now have a podcast, the next step is to add another writer.
Are you interested? If so, message me.
Or if you know someone that loves business and writing, forward this to them. I would love to talk to them about working together!
Ok enough of that….
---
Something New…
Every week we highlight companies but it can be a lot to go through the entire list of job postings. So today, I'm introducing a new part of the newsletter called Singles.
Singles are going to be a single job posting from one of the companies we have featured previously.
We are going to get pretty specific with this. If you're interested in the job, I want to give you all of the ammo you need to at least get an interview. From there, it's on you.
---
Enter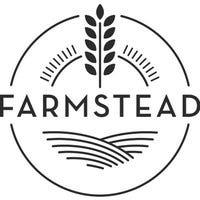 Farmstead is one of the companies I am most excited about on the list.
They are in the super fast growing grocery delivery space.

They are still very small so there is a lot of opportunity to make a big impact.

Their philosophy on grocery delivery seems right. I think they can beat Amazon and Instacart in the long run.
But this post isn't about that. If you want to read about why I love Farmstead you can read that here.
This post is about their recent post to hire a
Product Manager.
At a high level they stated
We are growing explosively and because of our small engineering team, we are ready to hand over huge chunks of responsibility to smart, reliable people who get things done.
This is going to be an important role!
They are looking for:
You are a metrics-led decision maker who's not afraid to take a leap of faith when necessary. You thrive working on difficult problems in complex systems, and you're able to make progress on multiple projects at once without being overwhelmed. You collaborate effectively with a wide variety of job types and communication styles, and you think through the impact of each decision on every area of our business. 
You're used to working in a fast-paced startup culture, and you know that it may take many iterations and experiments to see any improvements on your KPIs. You stay flexible and help keep the team moving forward by staying positive and making sure we're always working on the most impactful things first.
Requirements
Solid technical background

Product management experience, preferably at a logistics or operations focused company

Experience running data-led experiments and tracking results

Strong prioritization skills 

Obsession with data integrity and getting accurate feedback

Willingness to take defensible risks

Considerate team player

Bonus points for experience working on a distributed team
My BIG question in a role like this is:
Pay

Equity
As long as they are sufficient this will be a great ride at a company that could change the world.
If I were applying, I would approach it like a sales opportunity.
First I would look up the key players.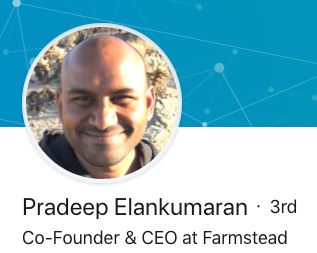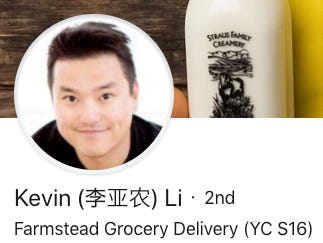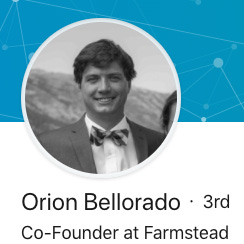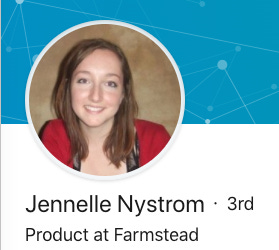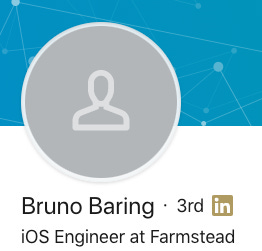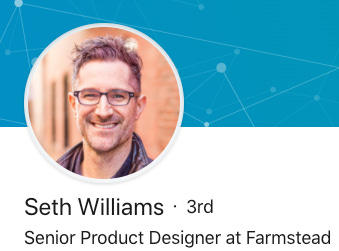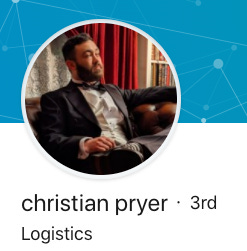 This is not everyone who works at Farmstead but people that seem to relate to the product. I also included the co-founders for obvious reasons.
Once you have them all listed, find out if you know any of them personally or if you have a mutual connection.
The goal is to have a conversation.
Remember, you are interviewing the company as much as they are interviewing you.
In my case, I don't know any one on the team personally but Pradeep the cofounder went to the University of Maryland. I also went to the University of Maryland.
I would use this to start a conversation.
Here is an example email: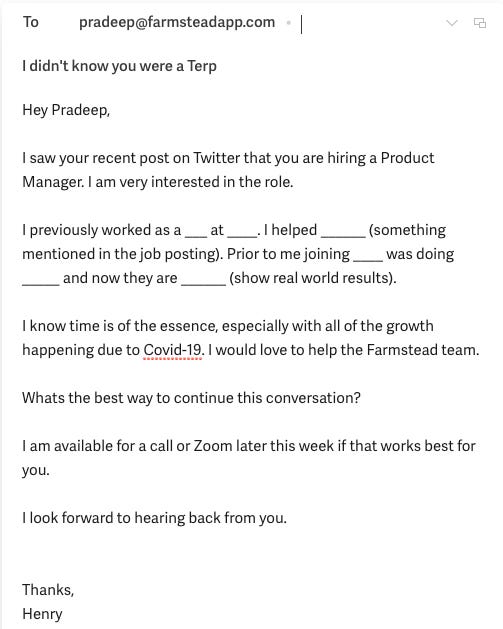 Two key points here.
Follow up is key.

Don't just reach out to one person. Reach out to as many people on the team as you can have a good conversation with.

Ex: Christian Pryer joined the company in February and was previously at Amazon. He is someone a Product manager would probably interact with often. Could you set up a Zoom with him to better understand the company, how it operates and if you would be a fit?

Send that email!

Learn about the organization. Again, you're interviewing them as much as they are interviewing you.
To some people see this as pushy. To create a world changing organization you have to push.
Farmstead is working on building that type of organization.
Don't just apply and wait to hear back. If you want to work there and help them change the world, push!
---
Feel free to forward this to other people but more importantly… Let me know what you think of Singles, our new addition to the Rocketship Jobs content! 😁