Corona Chronicles Part 1: Grocery Delivery
Businesses that are growing faster due to the Coronavirus
The Coronavirus is changing the way we live.
Right now 90% of the people reading this article are in quarantine.
This will not be our way of life forever but it will change the way we live forever.
What I mean is there will be a new normal.
Today I am going to talk about grocery delivery.
---
When most people think of grocery delivery they think of companies like Amazon/ Whole Foods, Peapod or Instacart but there is another company that is going to change everything!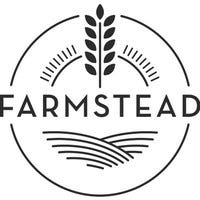 Facts:
Farmstead is an artificial intelligence-powered farm to doorstep grocery delivery startup.

Founded in 2016 by Kevin Li and Pradeep Elankumaran.

They have raised a total of $7.1M. Thier most recent round of funding was a Series A round of $2.2M.

They currently have a 35 employees according to LinkedIn
Why I like:
Grocery Delivery is booming and will continue to grow.

Quarantine is leading too a lot of people to want to have their groceries delivered to them.

This is being driven by the desire to social distance from other people but it will be a learned behavior.

After this quarantine is over many people will see the benefit of grocery delivery and they will continue to do it.

Farmstead will benefit from that.

It was previously predicted that by 2025 the online grocery market could be $100B. I believe Coronavirus will expedite that process a lot!

Today Farmstead is seeing a 500% growth in their orders.

Their business model is better than Amazon or Instacart!

What separates Farmstead is their go to market. They are Amazoning Amazon.

What I mean by this is instead of having stores and using them for delivery Farmstead is using warehouses to service their customers.

This is better than the model Amazon, Instacart, Peapod, etc have because of two reasons:

It will scale better as more people start to order groceries online.

Right now, there are a lot of issues due to the high demand but over time those will get fixed.

Instacart and Amazon have a lot of money to fix this problem.

They will hire a lot of people but they will always be inefficient.

Having people run through grocery stores to find items is not the right way to approach delivery.

The way Amazon uses warehouse and algorithms for the delivery is the right way

Farmstead does just that. They use warehouses and algorithms for their grocery deliveries.

This allows them to operate faster and more efficiently than their competitors.

That is the right way.

They don't have the high operating costs of companies like Amazon/ Wholefoods.

Amazon is the closest to being able to operate like Farmstead.

The problem is if they wanted to operate like Farmstead they would still need to carry the operating costs of Wholefoods.

This is similar to how Amazon attacked Walmart.

The shoe is now on the other foot.

They're small but going to be HUGE if they execute correctly!

I will say this again and again, join when they're small if there is chance for them to be big.

That is 100% the case with Farmstead.

Instacart is probably the biggest name in grocery delivery and they're valued at $7.87B.

I am not 100% sure the valuation of Farmstead but I know it's not in the billions yet. If done correctly they could surpass Instacart in my mind.
Areas of Opportunity
Farmstead is doing a lot of amazing work but they're young, there are areas for improvement.
This is from a few hours of research but I would reach out to the team and share how you can help. Below are a few ideas:
They're building out a new warehouse, how can you help?

Do you have experience building out teams?

Are you a good project manager?

Find the gaps and help fill them.

They're soon going to need to launch new cities, how can you help?

This is where I would position myself if I was in the market for a job.

Years ago I had an opportunity to work for Instacart as a City Launcher.

I imagine soon Farmstead will be looking for people to launch new cities for them.

Put together a list of the first cities Instacart launched in and send it to the Executive team.

This would be a great way to provide value and begin to build relationships so you can join the team at the right time.
Farmstead Job Opening
They don't have a list of opening but I know they are hiring because its on their website

we'll be adding more warehouse space to sustainably deliver to many thousands of households per day in the Bay Area and rapidly increasing the headcount of our customer support team in order to get us back to our highly responsive initial state. 

If that is of interest to you I would reach out.

Also, I would try to think, what else are they not doing that they could or should be doing?

Farmstead is going through rapid growth and things are naturally going to fall through the cracks. That is one of the best reasons to work at a fast growing start up, you can grab the balls that drop. That will help you learn and grow faster!

I am super excited about what Farmstead is building and hope you decide to apply.

Below is the contact info for the leadership team.

CEO - Pradeep Elankumaran

Email - Pradeep@farmsteadapp.com

Twitter - @pradeep24

Co-Founder - Kevin Lee

Email - Kevin@farmsteadapp.com

Twitter - @liveink

Reach out to them and tell them Rocketship Jobs sent you, they'll be expecting you!
P.S. For any investors that are reading this, they're also looking for investors 😁

Ok everyone, have a great day and as always 6 ft!