How to get a job in 30 days without spending hours applying to jobs!
Almost 17 million people have applied for unemployment in the last few weeks. This is what every single one of them should be doing to get a new job!
In the last few weeks more and more of my inner circle is being effected by COVID-19.
I know one person that is sick and I know plenty that have lost their jobs.
It sucks.
I am lucky buy I worry about my job long term as well.
That said, if I were in the situation of not having a job this is what I would do to get a new job in 30 days or less.
---
The strategy starts with one central idea, "It's not what you know, its who you know"
With this in mind, put down the job application the idea here is to skip the line.
There are a few ways people tend to get to know one anther:
Family

Other Friends

Hobbies
The great thing about the world we live in today is a lot of people's hobby is scrolling social media.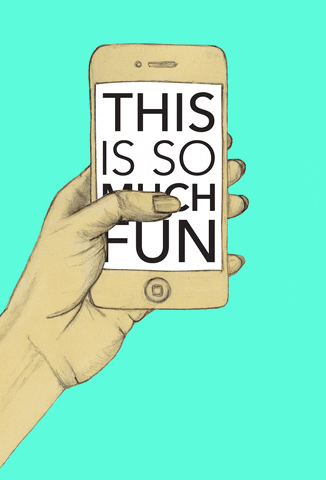 If you're favorite Instagram celebrity DM'ed you right now, you would definitely respond.
And if you were hiring (assuming you respected their work on Instagram) they would skip the line.
So that's exactly how you're going to skip the line with your job search.
Ok, here we go…
---
Step 1: Decide the job you WANT
I want you to get specific here.
Think about:
What industry you want to be in.

What size company you want to be in.

What you want your responsibilities to be.

Etc
Once you have that…
Step 2: Tell Your Story
People love a good story so give them one.
I know it sucks to tell the world you got furloughed or laid off but use it to your advantage.
Write a post on LinkedIn (I said LinkedIn on purpose) and tell the world you lost your job.
Then, tell them the job you want now
(I would also update your profile page to let people know you're looking for positions.)
Step 3: Tell the world your plan
The plan is simple, you're going to chase the dream in public.
Everyday post on Linkedin what you're doing to be the best candidate you can be for your dream job.
Here are a few a examples:
If you want to get into marketing you can read a marketing article a day and share your thoughts on it.
Or you can start a project around something you're interested in and share how you're growing it daily.
It can be a podcast an Instagram account, a clothing line, anything that you want.
Another example is, imagine you wanted to be a commercial real estate analyst.
You could start a podcast interviewing senior commercial real estate analysts.
Following this plan will do two amazing things for you
Introduce you to potential hiring managers.

Help you attract more potential hiring managers into you're network.
The key with whatever you do is to reverse engineer what the hiring managers are looking for.
Then use your project and LinkedIn to show your ability.
Hint: The answer is typically some combination of self starter, smart and ambitious.
Also, remember almost 17 million people are looking for jobs right now. You need to do something to separate yourself from the pack.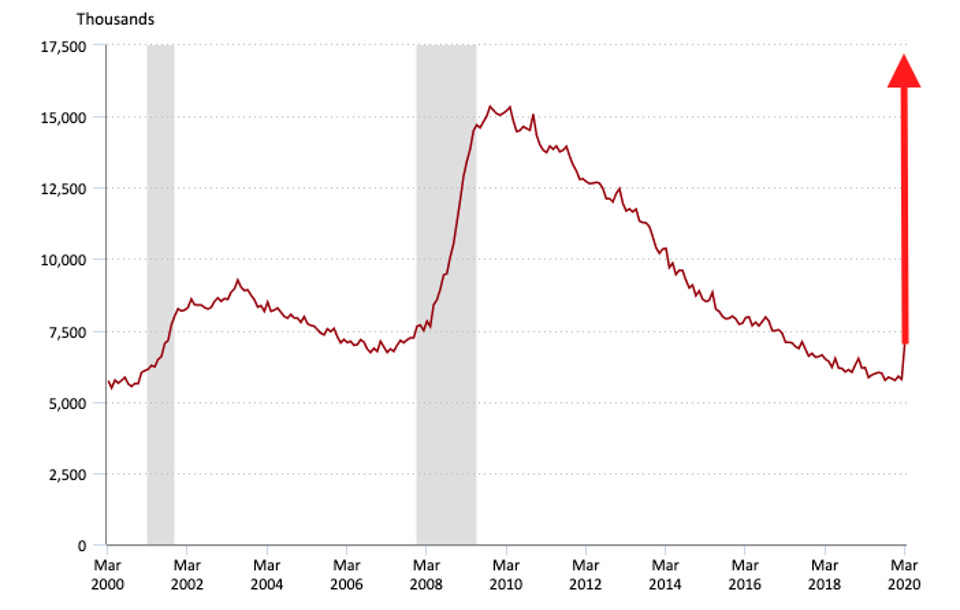 Step 4: Network
As you create content more and more people will start to look at your LinkedIn page and interact with you.
Don't be shy, interact back.
My recommendation is to add anyone who likes your post or comes by your page. You may need the paid version of LinkedIn to see everyone that comes to your page. I would recommend paying for it if you can afford it.
Remember the goal here is to build your network.
As you add people message them with the "add a note" feature on LinkedIn so they know why you're connecting with them.

Something as simple as "thanks for the like on my post. I notice you _________. I look forward to getting to know each other better" is good enough.
This starts the relationship and they will see your future posts and begin to follow your story.
Soon, you'll be their favorite LinkedIn follow and now they can help you get a new job!
Note:
I know a lot of people don't like to add everyone on LinkedIn.
This is an important part of this process.
The reason has a lot to do with the way LinkedIn works.
The easiest way to explain it is the only people who see your posts are people are first connections. If those people like or comment on your posts, their connects see it.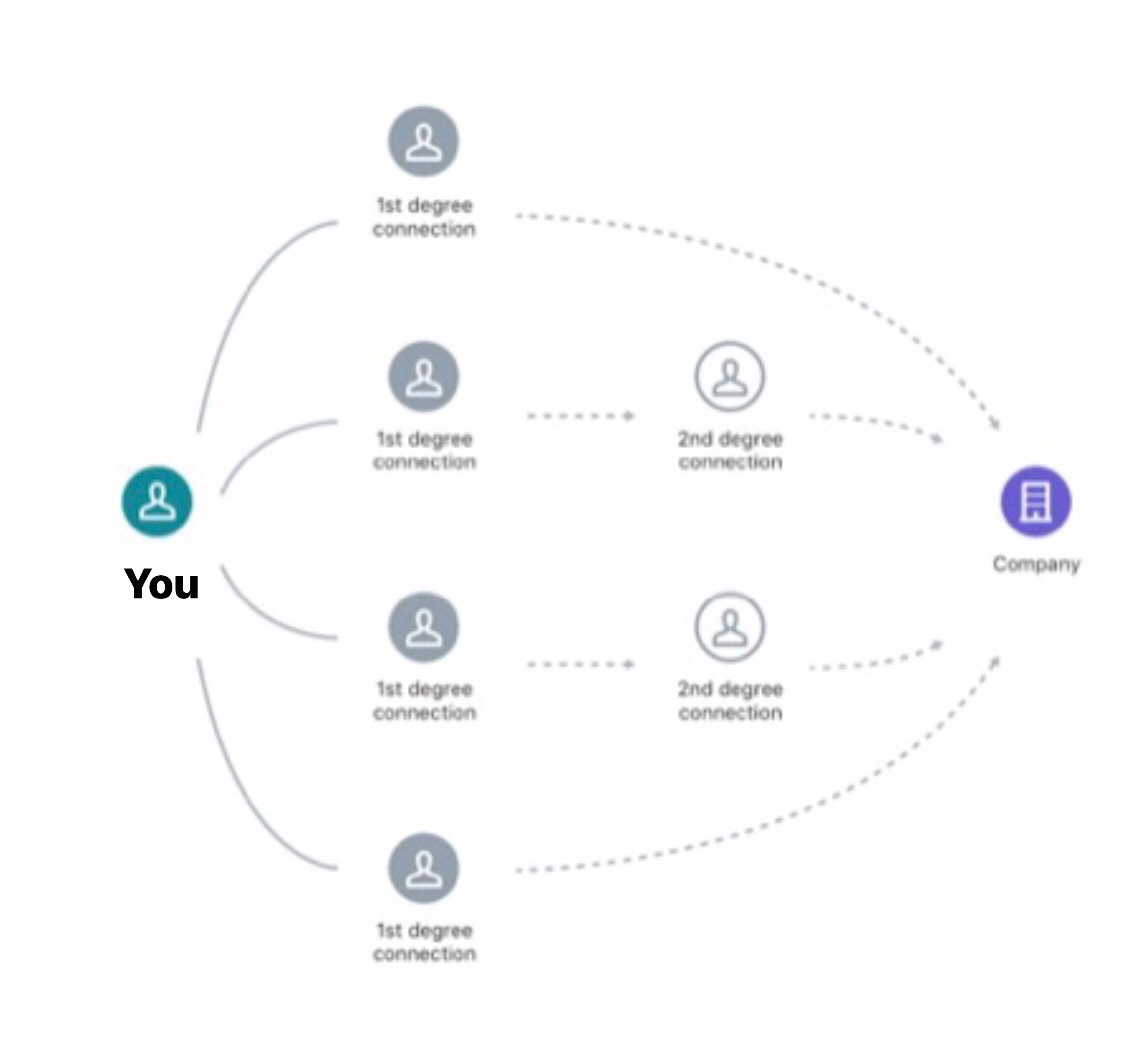 Your goal is to get as many eyeballs on your posts as possible.
This will help.
Don't be stubborn!
Step 5: Go Direct
Once you have started doing everything above you may have come in contact to a hiring manager you want to know.
If not, now is the time to find them.
Remember that list of companies you wanted to work for?
Now start applying, start finding the hiring managers on LinkedIn.
If you did start a podcast, have them on the podcast.
Get into their view so they can think of you as a potential candidate.
---
Ok, that's it.
That is the plan.
This is not a theory on how to get a job in 30 days, this works!
There are more people than ever applying for even fewer jobs than existed before.
Don't be stubborn and try to go at this the old fashion way. That won't work for most people. There are not enough jobs available.
You're on this newsletter to get a competitive advantage, use it!
And don't be greedy, give to the needy.
Do you have a friend or family member that was laid off?
Forward this to them!