Corona Chronicles Part 2: The AirBnB of Online Teaching
and a way for teachers to make more money!
At first I wasn't going to write about this topic right now.
Every time I find a new company I want to write about that first.
But, I try to prioritize my newsletters based on what the people that are reading this want so…
This one is for Coretta and all of the other teachers that read the newsletter.
P.S. If you're looking for a specific kind of job or location, message me. I will move a company that relates to you up in the schedule.
---
Before we start, don't forget I am dropping a podcast on May 4th as well. Make sure you subscribe!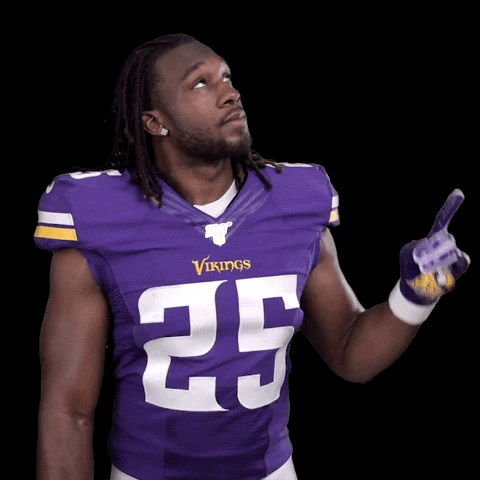 ---
Enter

Facts:
Outschool is a marketplace of live online classes for kids. Their mission is to build the biggest, best global school

Founded in 2015 by Amir Nathoo, Mikhail Seregine and Nick Grandy

They have raised a total of $10M. Their most recent round of funding was a Series A round of $8.5M on May 28, 2019.
Why I Like:
Online Education is here to stay

All the kids are home from school (at least here in America) and there is no end in sight.

Most school districts have already said they will not be going back to school this semester.

This means, teachers will have to figure out how to teach kids virtually.

This trend will only continue because it makes sense.

Online colleges is one indicator of this.

It has grown over the past decade and will skyrocket if colleges decide to do online classes for fall semester.

This would be big for Outschool because that will show more people how effective online classes can be.

Outschool doesn't help online college classes today but it could be a replacement in person college in the future!

Outschool's spin on Online Education is interesting

Massive Open Online Courses (MOOCs) have been around for a long time and they have been successful.

The problem is for most of the previous iterations of MOOCs they have historically had low participation rate.

They are boring.

For many this has led them to focus on enterprise education rather than K-12.

Today Outschool has an 80 percent attendance rate for classes.

This is a big differentiator for Outschool and I think it's largely because of their approach.

Utilizing live classes teachers are able to watch children in a way that they can not do in a prerecorded class.

This is also HUGE because parent's are struggling to balance parenting and work.

Marketplaces are amazing businesses!

Some of the biggest businesses of the last few years are marketplaces.

Uber, AirBnB, Lyft, Instacart, etc.

Outschool is fighting for an opportunity to be listed as one of these HUGE businesses.

Teachable is a prime example of how Edtech businesses can get big quickly.

Started in 2013 it was recently acquired for around a quarter-of-a-billion dollars

This could prove to be pennies compared to Outschool.

The hardest part of building a marketplace is the chicken or the egg problem.

How do you get one side of the marketplace to come when the other isn't there.

One side of the market has arrived in mass to Outschool because of COVID-19.

Outschool has put out a call to get 5000 more teachers on the platform ASAP.

This will help get the other side of the marketplace on the site.

The good thing for Outschool some teachers earn up to $7,000 per month which is more than many teacher's make at their full time jobs.

This will have them joining in droves!

They're still very small!

I don't know the exact amount of people they have today but its between 11-50 according to Angellist.

With the lofty goals that Outschool has, they're going to need to hire A LOT more people than that.

Being their early is going to be very exciting because you are

Going to get to solve some very interesting challenges around remote education. I listed a few below.

You are going to get to work very closely with the founders.

You will get a decent amount of equity of a company that could be HUGE.
Areas of Opportunities
Outschool is currently hiring a Head of Marketing and they need one desperately.

Maybe I am in the wrong circles but the fact that every teacher I know isn't aware of them is a problem.

If I were you I would reach out and have a marketing plan to help them get more teachers on board ASAP.

Also understand, although they are seeing a spike in traffic nobody was prepared for COVID-19. I am sure this has changed their initial outlook on 2020 so have empathy with your outreach.

Below is the contact information for their CEO who is listed at the Hiring Contact for the Head of Marketing.

LinkedIn - Amir Nathoo

Email - Amir@Outschool.com

Twitter - @Amirnathoo

In an article on Career Karma, the mention that "the capital that Outschool raised "will help the school expand their online offerings, and explore other education models such as co-learning communities and micro-schools."

This is interesting because Outschool has the potential to completely disrupt the education system as we know it.

Outschool doesn't offer credits but it has a partnership with a charter school in the San Francisco area that gives its students credit for completing Outschool classes.

Could this be another revenue model for them?

If so, how could you help them expand this?

As a sales person I would think about getting a list of the top charter schools and setting up meeting with them.

This could be a huge win for Outschool.
Areas of Risk
One big area of risk for Outschool is their teachers.

They do background checks on teachers but that doesn't protect everything.

I think it would be wise for Outschool to also record all of their session with a tool like Gong.io to make sure all discussion is safe for children.

One big mistake by a teacher early in Outschool's trajectory could be devastating to the company.
---
Ok, that's it for now.
Usually I say send this to your unemployed or furloughed friends but this time.
Send this to 1 teacher that you know.
They're love you for it!